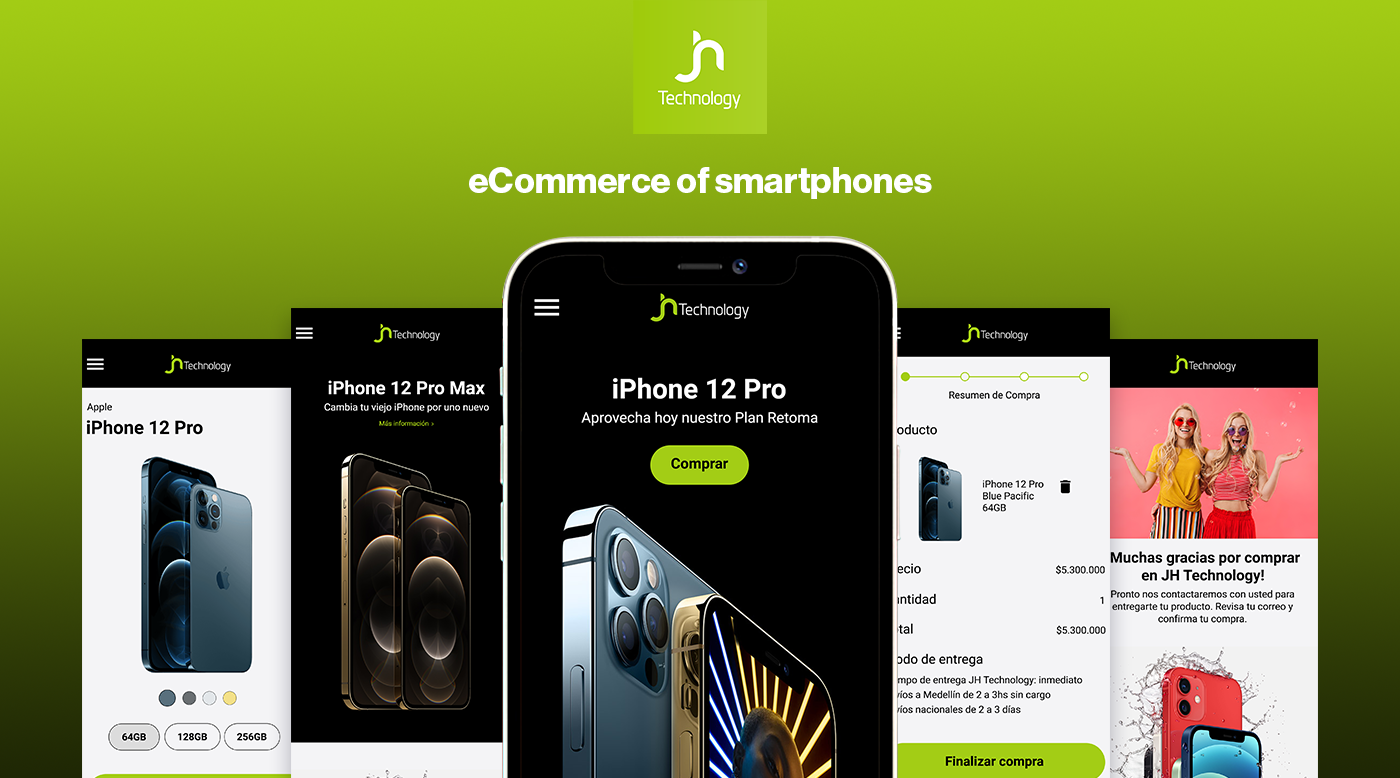 JH Technology: UX & UI Case Study
JH technology is a Colombian company that sells low, medium and high-end smartphones. The basis of his business is to take used equipment as part of payment. In this way, the customers can access the benefit of "retake plan" service to renew their devices.
This is a work in progress that I am developing in my free time. It started in 2020 and the company was offered in 2019. The client took a long time to decide to create his ecommerce store on the internet. Currently my role is that of UX and UI Designer, as well as being part of the marketing team.
This is my first UX UI Design project. I used this project as studio work while studying design concepts at Interaction Design Foundation. My challenge is to make a good case study detailing how I implemented design thinking as a design process.
As a Junior UX Designer my role is to conduct user research through the quantitative method because I wanted to get a lot of information and analize each particular experience. So I developed a questionnaire to learn about experiences related to companies similar to JH Technology and how they interact with an e-commerce.I took unmoderated surveys remotely and via Google Forms to get their responses.
I developed an atomic design system for the company's website, also wireframes and prototypes.